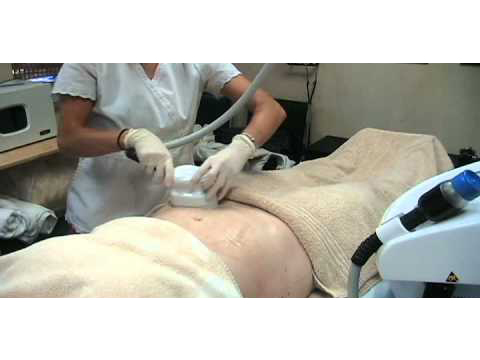 When it comes to dealing with cellulite, there are lots of treatment options available. However, most individuals prefer non-invasive methods, such as vaser shape MC1. The vaser shape MC1 technology makes use of lymphatic massage and ultrasound diathermy to drain away excess toxins and lipids from the body. The technology is relatively new, but it has grown in popularity over the past few years due to its ability to give targeted sculpting to particular areas of the body.
How does the Vaser Shape MC1 technology work?
The technology is known for temporary improvement in local blood circulation and also ensures reduction in the appearance of cellulite. Vaser Shape MC1 is non-surgical application, which combines ultrasound and heat to sculpt the body. Two hand pieces are the focal point of the technology, which feature transducers that deliver a double or controlled beam of 1 MHz frequency, at a specified depth of fatty-tissue. The vacuum-assisted massage feature on the hand pieces help condition the lymph nodes before the start of treatment. This removes the need for manual massage.
How is the Vaser Shape MC1 different from other technologies?
Apart from the dual action hand pieces, the technology makes it easier for physicians to tailor treatment to the specific needs of each patient. Physicians can choose between multiple program settings, ranging from gentle to aggressive therapy levels. Additionally, the technology can be used to complement minimally invasive vaser liposuction procedures and or, can be used alone.
How long does it take for results to be visible using the Shape MC1 technology?
In general, patients need around four to five sessions with the Vaser Shape MC1 to get the complete results they want. Although, that being said, results have been known to be visible after only one session, but this will vary from one individual to another and the amount of cellulite being dealt with. Vaser shape MC1 is, however, best used as a follow up treatment to vaser liposuction. In this situation, individuals will only need to go through one session.
Is vaser shape MC1 right for everyone?
As is the case with other fat removal procedures, this technology is not a solution if you are looking for extreme weight loss. It is only useful if you are close to your ideal weight and only need an additional push to get the kind of body contour you want. It also doesn't work for all forms of body fat removal. It is mostly applicable for people looking to cut down fat in the upper and lower abdomen, upper arms, buttocks, outer and inner thighs, and flanks or love handles.
The only sure way to determine if Vaser Shape MC1 is for you is to meet with a qualified surgeon. You can discuss your treatment with the surgeon and, together, you can work out the right course of action for you and your body.