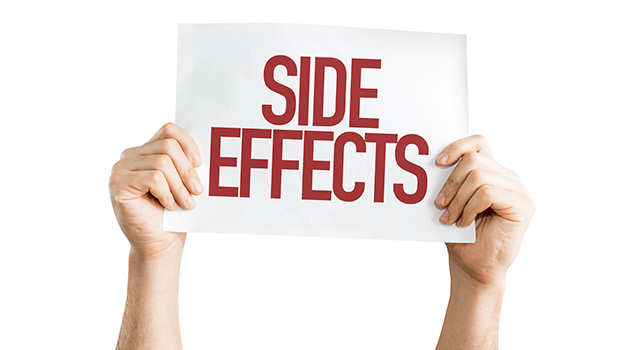 Vaser liposuction is touted as being more precise than other ultrasonic methods of liposuction. The benefits of precision are less swelling, less damage to surrounding nerves and tissue, as well as enhancement of open-drainage methods. Online review site realself.com gives vaser liposuction a 88% worth it rating, based on 313 reviews in the last 24 months. The average price is $6,175- about £4000 (price correct 14/12).
But, no surgery is totally free from side effects. Let's take a look at some of those that sometimes occure with VASER lipo.
Burns
Vaser liposuction can cause second or third degree burns. Vaser is also not a skin tightening procedure, meaning further work must be done to the area. There can also be discolouration of the skin, which adds to the recovery time.
The other side effects are common with all types of liposuction, and by extension surgery. Although a local anaesthetic is commonly used there are still instances of a general anaesthetic being used. Fat clots or blood clots may form and these have the potential to migrate to the lungs or brain, which can be fatal.
Infections
Infections may occur during any surgery. Liposuction techniques include open draining. which can be susceptible to infection. Toxic shock syndrome, or necrotising fasciitis (tissue eating bacteria), are potentially life threatening consequences.
Specifically with regard to vaser liposuction there is a possibility of the ultrasound energy penetrating deeper and damaging the tissue. Experienced surgeons are less likely to make mistakes with tumescent fluid. Too much may cause it to collect in the lungs. Seromas, a pool of yellow liquid where tissue has been removed, may form.
Fluid Imbalance
A lot of fat issue is removed during the treatment. At the same time, surgeons require large amounts of fluid to be injected. This can cause a fluid imbalance which can manifest as excessive fluid in the lungs, or it may affect kidney function as they work hard to maintain a balance.
Bruising
Bruising is common and can take several weeks to fully subside. Data suggests 50% of patients are free from bruising 13 days after treatment and 90% after 24 days. Swelling is another factor to account for. It is mitigated by using compression wraps, or garments which must be worn for a month. Some doctors posit that the longer the compression is applied the better; gradually reducing the degree of compression. 50% of patients have subsided swelling 14 days after treatment. Numbness tends to linger for around 3 weeks. Medical data shows that 50% of patients have no numbness 15 days after treatment.
The aftercare routine and lifestyle changes that are prescribed following treatment require planning and consideration too. Dietary changes are necessary, and an exercise routine must be followed in order to achieve the optimal results.
The risks associated with liposuction take time to understand and as the procedure is not medically necessary- in most cases- you should take your time in deciding to commit to the treatment. Complications are a real risk so it is important to have made a decision with a clear head having considered the possible outcomes. Serious side effects are very rare. Speak to a vaser lipo surgeon, who can give full and frank explanation of the risks.