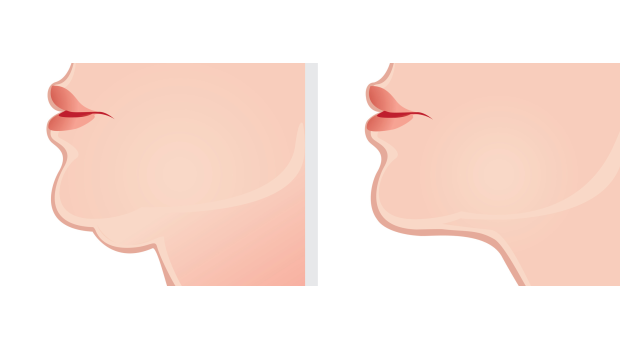 When many people think of liposuction, they think of bums, tums and thighs being nipped and tucked. But now, advanced developments in liposuction – namely the introduction of Vaser technology – means that surgeons can be many times more precise, opening up new areas of the body as potential liposuction areas.
Yes – that includes the face! Let's take a look at why you might consider getting Vaser liposuction on your face.
What can I do about my facial insecurities, or the first signs of ageing?
As we age, our skin loses its natural elasticity, and the fat around the face can start to sag. This causes jowls and droopy cheeks, often dragging down the eyes a little too – we can start to appear tired and puffy, and it's a serious cause for concern for many. But never fear! There is hope for those who feel uncomfortable with their facial appearance and want to do something about it.
Vaser liposuction on the face is minimally invasive and highly effective – it removes tiny amounts of excess fat around the face and neck to promote that taut, plump, youthful quality that we lose as we age.
How does Vaser liposuction work on the face?

Essentially, Vaser face liposuction works by using ultrasound energy to liquidize the fat within the face, melting it down so it becomes fluid. The surgeons then strategically insert a number of tiny cannulas (no bigger than a few millimetres) to drain off this excess fluid and leave patients with a more youthful face.
Vaser is a more advanced and progressive form of liposuction that allows for a much faster recovery time. Usually, only a local anaesthetic is needed to place the cannulas, and patients can be up and about and walking out of the clinic on the same day!
Won't my face get bruised?
Every patient reacts differently, so we can't predict everybody's results to the letter, but we can say this: Vaser is the most gentle liposuction technique on the market. It leaves absolutely minimal bruising and swelling, which subsides within days. If you go ahead and choose Vaser facial liposuction, your face could be back to its best within a matter of days.
What's more, the way Vaser works actually promotes continued fat liquidization over the weeks immediately following the procedure. The ultrasound energy lingers in the body for a while, depleting the fat, while the body drains off the liquid naturally. You might walk out of the clinic feel thrilled with your new face, only to look in the mirror a week later and find that you look even better!